IN THIS GUIDE...
Introduction
Moving house in the UK can be stressful, but moving house overseas is a whole different level! If you've never relocated internationally before or it's been a while since you have then it can be confusing working out which international mover to entrust with getting your most important belongings overseas at a time when you're also trying to organise everything else for the move too.
Whether you're moving for work, family or just for a new life somewhere new, this page helps guide you through the process of arranging international removals services. The aim is to give you insights to safely get your belongings overseas, while you save money and moving costs. It will help you understand what's available to you, how to choose the right company and how to get the most from your shipping budget for your big move abroad.
1) What do International Removal Companies do?
International Removal companies pack, load transport and deliver your household furniture and personal belongings so they arrive safely and securely at your new home with as little stress for you as possible.
Exporting and importing your household goods is far more complex than the simple move most of us are used to in the UK. There are rules, regulations and of course paperwork! Whether by sea or air, international removals companies take on most of the hard work that goes into making your physical move and guiding you on everything else to take away that stress for you.
Whether household goods, personal effects or larger items, we strongly recommend researching a moving company that uses expert packing materials, door to door service and who prioritise moving your personal belongings as critically important. Moving to a new country is hard, so to make your move overseas while you save money, you'll need to get assistance from expert removal companies.
Your movers will typically help with the following:
Before the move
Carry out a pre-move survey to understand what your move involves and make sure you have the right resources for it to run smoothly in the time you need it to happen. For example the right size truck, the number of moving crew and packing materials.
Help you plan everything for the move and coordinate your dates so everything runs smoothly.

Provide packing materials including crates for anything valuable or fragile.

Give you advice and assistance in preparing for the move from booking parking to telling you what items you might not be allowed to take with you and help you complete all the documentation and customs forms for when your goods arrive.
On packing day(s)
A trained and experienced team of professionals will arrive at your house and (depending on the company you choose) usually, they will be in uniform and in a liveried truck.
The team will introduce themselves and walk around the property to make sure they understand everything that's important to you and to explain how they will work.
Protect any part of your house that might be at risk of damage, for example putting down floor protection if it's needed.
Pack and wrap your furniture and effects. Smaller move items will be wrapped and loaded into shipping cartons and if you've asked for the service to be included some special items may be overcased in a wooden crate for extra protection.
Depending on how your items are travelling to the destination the crew will then load ready for transport, for example:


Your sea shipping container could be loaded directly on-site, heading straight from your home to the port.
Items could be loaded into the removal company's lorry to be loaded into a shipping container at their depot (typical for shared container moves or where your home doesn't have good access for the container lorry).
Items could be loaded into the vehicle for transportation by road if you're moving in mainland Europe.

Provide insurance in case of any accidental damage during the move.
During Transit
Once your shipment is on route (by road, sea or air) your removal company will typically:
Keep you up to date with progress and keep you informed of key milestones like your shipment is arriving when moving to a new country, clearing customs and potential delivery dates.

Some companies may have systems so you can track your own move online or through an app.

Make arrangements for your belongings to clear customs (if this is required for your destination) and to be delivered to your home if this has not already been arranged in advance.
At destination
Clear your items through customs
Deliver items to your new home
Depending on the services you have selected they may unpack items from cartons for you and take away all the used packing material and debris.
2) What services do international removal companies provide?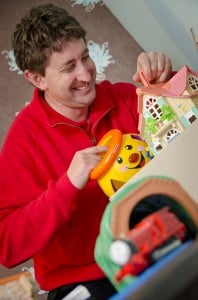 Whilst most removals and shipping companies offer slightly different services, most will typically offer:
International Standard Packing
Loading and transport
Unloading
Unpacking
Packing materials (including specially designed crates for fragile or valuable items)
Storage (short or long term)
Moving vehicles
Handyman services to dismantle or re-assemble complex items
Washing machine disconnection/reconnection
Booking parking (if you're in a permit area)
Arranging cleaning, technology set up or other helpful third-party services
Some removal companies can even help you find a new home, relocate your pets or help you with the inventory check when you move into/out of a rental home!
Packing services for International Removals
Packing can be really stressful and time-consuming. Bad packing can also increase the risk of things getting damaged in transit, especially on an international move where there are long-distance and sometimes choppy conditions to contend with! Most moving companies will offer a number of options for packing services provided by expert international packers which may include:
Full packing services (movers will pack all your items and wrap all your furniture).
Fragile packing service (movers will wrap all your furniture but will only pack fragile items e.g. glass, ornaments, china, pictures as selected. You will pack everything else).
Non-fragile packing service

(movers will wrap all your furniture but will only pack non-fragile items e.g. books, clothing, toys, sundries. You will pack any fragile items).

Self-packing service (movers will wrap all your furniture but you will pack all the loose items into boxes).

Crating (for special care/high-value items).
For customs or insurance reasons, some packing services are not available for certain countries but your mover will be able to advise this at the point of the survey.
3) What different shipping or transport options are available from removal companies?
That depends where you are moving from and to. Some moves (e.g. UK to Europe) can be undertaken by road, others will be transported by sea or sometimes air.
Sea shipping options for household goods:
Exclusive use 20ft or 40/45ft container - ideal if you're taking most of your belongings (a 20ft container is about the size of a single garage and holds around 1050 cubic feet of packed furniture and effects). Check out our volume calculator to see what size container you might need.
Shared container - ideal if you have less items to take as you only pay for the space you need. Many companies offer two different types of shared container. LCL services load your items in a wooden crate and ship via a consolidator so you can receive your items as quickly as with your own container. Groupage services load items in the same container as other customers of theirs which is the most cost-effective but can take a little longer as the full space needs to be filled.
Airfreight for household goods:
If you're only moving a small amount of belongings and need them quick then airfreight is the quickest way to do it! This method is typically not cost-effective for large moves, so sometimes people send a small shipment of the essentials ahead by air with the rest to follow by sea.
Road transport for household goods:

If you're moving to mainland Europe typically your items will travel by road. Like with sea shipping you will usually have exclusive or shared load services available to you depending on how much you have to move, and you may be offered different options based on your flexibility around dates. A 'part load' service, for example, may offer you a cheaper rate if the company can combine your dates with other customers to share a vehicle.
4) How long does international household goods shipping take?
That depends on a few things:
The method of transport:
By Sea:
Exclusive containers are the quickest sea shipping option
LCL is a close second (a few extra days are added for consolidation).
Groupage is slower as you need to wait for your removal company to collect and load all the other shipments travelling with yours, typically you'll be looking in the region of 12-16 weeks depending on your mover (this can vary quite a lot between companies so make sure to ask!).
There are also alternative transport options for moves by road. Exclusive use, dedicated dates or part load services are common options in order of typical speed.
Where you are moving from and to:
Obviously, the location will determine how long it takes for the ship to sail or the truck to travel. Sometimes for sea shipping destinations far inland (particularly in North America), your container will travel by sea to the nearest port and then travel by rail to an 'inland port' closer to your new home.
The sailing time you've chosen:
Shipping lines sometimes operate multiple routes to one destination, so some are quicker than others. If you're in a hurry you can sometimes pay for a ship that travels more directly, or if you want to save a bit of money ask if there is a slower sailing!
5) How much do removal companies cost?
How long's a piece of string? International Removals costs are typically individual to you based on your personal requirements. There are a number of elements that make up the cost of international shipping:
Volume: Amount of furniture and personal effects you're moving (check out our volume calculator to see how much you have to move)
Speed: Mode of transport (shared or exclusive container? Road, sea or air?)
Flexibility: How quickly you need the delivery and how flexible you can be with your move dates
Access: at both properties - internal and external
Locations: Where you are moving from and to, and how far that is from the nearest port
Services: What extra help you need include like dismantling or re-assembly
Special care items: that might need extra packing or crating
Special handling items: that might need extra equipment or a different process to normal
Any additional moving costs: such as import duties/taxes if you are taking any new items you've not owned for 12 months or are not eligible for duty-free import, or container inspection charges if you are randomly selected.
There can also be other factors affecting costs that may vary between companies. Read more about international removal company costs.
The cost will also vary depending on the company you choose and the time of year! The only way to find out the sort of price you can expect to pay for your move is to get a quote.
6) International Moves that need storage
Did you know most international shipping companies can provide storage for your move at origin or at destination?
If you're not ready to take delivery right away on arrival storage is an optional service your mover can arrange. Maybe you're staying in temporary accommodation while finding a permanent home, taking a holiday on the way over, or maybe you're selling your house a bit further in advance of the actual move?. Whatever your reason for needing storage your mover should be able to help. Typically they can arrange storage facilities at origin and/or at the destination to keep everything safe and secure until you're ready.
7) How to shortlist shipping companies to ask for quotes
Whittling down the list of companies you want to invite to quote can be tough. There are literally hundreds advertising their service on the internet, so how do you sort the good from the bad?
Ask for recommendations
From your friends and family
People you trust are a great source of reputable companies you should consider, with real experiences they can share with you. If you know people who have moved overseas before you can ask your nearest and dearest in person or you could post the question on your social networks like Facebook or Twitter for a wider audience.
From online expat communities
If you don't know anyone who has moved overseas ask an online community. There are loads of discussion forums (our favourite is British Expats) that are a great support resource for people like you looking to move overseas, with a wealth of experience for you to learn from!
In both cases...
It's important to remember here the importance of asking about INTERNATIONAL removal companies. Why? A great UK moving company may not be a great overseas mover, it's a completely different skillset - from understanding how to pack things for weeks on the stormy seas, to have the experience to know how to complete customs paperwork so you don't experience costly penalties or delays. If you're considering a mover based on a UK-UK move recommendation, also make sure you're checking they are accredited for overseas moves too.
Search a directory
Local directories are a great way to find companies that serve your area: Here are some of our favourites:
FIDI is the largest global alliance of professional international moving and relocation companies, what's more, every FIDI affiliate must comply with the rigorous FAIM quality standard, generally accepted as the leading professional industry standard worldwide. The FAIM Standard defines consistent quality requirements a company must comply within its operations, administration and performance taking into account procedures, staff training, vehicles and facilities to ensure they are qualified to provide International Removals services to an acceptable standard or higher.
The BAR is the leading professional association of Removal Companies in the UK and sets minimum standards and a code of conduct to ensure you get a great service. This online directory combines a list of pre-vetted members with reviews from previous customers allowing you to get independent feedback on the company you're considering. Make sure you look for members who display the 'Overseas Remover' badge as this site combines the UK and International companies together.
One of the UK's leading business directories. You can search by location or by name for a company in the 'overseas removals' category to find out a bit more about them, the services they offer and sometimes photos and reviews too if they've completed their profile.
Use a search engine
A quick search on Google, Bing or your favourite search engine will likely throw up lots of options for you to consider. If you're using a search engine there are two things to be aware of:
Anyone can make a good looking website ~ so how can you tell a reputable mover from a scammer that has great web design skills? Check out the section on International Removal Company accreditations to know what to look for.
The results a search engine displays are down to complex algorithms and the top listings could miss some great providers that could cover your area, it's always worth scrolling through a few pages if there are lots of matches.
A note on comparison sites:
There are lots of 'broker' sites out there that take your details and sell them to multiple movers and you'll usually get calls from around 6 if not more to arrange quotes. This is fine and a way to save time but may not mean you're getting access to the whole of the market (in a similar way that not all car insurance companies are on comparison websites).
You should also make sure to do your quality checks on the companies selected by the broker site before accepting any quote as their listing on a broker site does not guarantee their standing as a reputable mover and the broker will usually take no liability if things go wrong.
Shortlist who you'll invite to quote
Unless you already know who you want to move with then 3 is the magic number.
Getting 3 quotes helps you to make good comparisons and ensure you're getting an accurate quote (as you can easily spot any anomalies) and the best value for your money.
When choosing who to put on your shortlist, consider the following:
Do they provide the services you need? Do they offer the transport options you're interested in and do they do all the added extra's you'll need like crating or maybe a handyman to dismantle large furniture?
Do they cover your area? There are lots of national companies who cover moves to/from anywhere in the UK regardless of where they are based, but some will only cover a certain area.
Are they reputable? Make sure they have the appropriate qualifications and accreditations (ideally pre-vetted by a certified body like FIDI) and do they have good reviews?
Once you've got your shortlist, it's time to request quotes and arrange Home Surveys. You can either call the mover on the phone or request a quote via their website or email.
8) Home surveys for international moves
Getting an in home pre-move Survey is a great way to get an accurate and fixed quote for your move, with no hidden surprises. The appointment should be free and no obligation.
To give you a fixed price quote for your move most removal companies will want to do a pre-move survey of your home and find out in detail about your individual requirements.
Most of the time this is done by an in-person visit by a company representative, but often if you have a computer or smartphone this can be done using a video survey or an electronic inventory form. Always be sure to check if the quote is fixed price or an estimate if the survey isn't done in person.
The move consultant (also known as a Surveyor) will want to:
Understand what's important to you and answer any questions you have.
Explain how an overseas move with their company works, the services they provide and the options for a move plan that might work best for you.
Make a list (inventory) of the furniture and personal effects you'll be moving with you that allows them to calculate the volume of your furniture and personal effects so they know the vehicle or container size, crew and packing materials required for your move which all contribute to your price.
Check access to make sure they account for any unique requirements or obstacles.
Advise you on what you can and can't take based on the import rules and regulations of your destination country, as well as on what you might want to consider taking/not taking based on their experience and knowledge.
Top tips for getting the most out of your international removals home survey:
Tell the removals consultant everything - from move dates (if you know them) to access information, things you're concerned about and how you'd like it to work. The more the consultant knows the more accurate the quote will be and the smoother your move experience will be too!
Show them everything that needs to be moved - open cupboards and show garages, lofts and outdoor spaces so they can make an accurate evaluation of what resource they need. Don't forget to tell them if you'll be buying anything new before move day.
Tell them what you don't want to be moved - to make sure everything goes to the right place and that you don't end up paying for things you don't need to!
Point out special care/valuable items - these may need a little extra protection or special handling.
Tell them what help you need - do you want packing or are you happy doing your own? would a handyman save you time dismantling things in advance?
Don't avoid tricky situations! - not all moves are straightforward and it's important the mover can plan for anything tricky. If you had to remove a window to get the sofa in, likely you'll need that going out too.... don't be tempted to hide things like poor access, restricted parking or tricky items to get a lower quote. Additional charges or stress on move day could cost you a lot more!
Ask questions - make sure you're comfortable with what the process involves and how they will make it a great move for you.
Don't be tempted to have one company do a home visit and then give the information to the others.
We say this for many reasons, including:
Estimating volume is a manual calculation and is based on the skills and experience of the surveyor, this means that there can be some fluctuation between companies but by having three surveys if one is significantly different to the others you can quickly spot if someone has made a mistake that might affect your costs or move day issues.
Getting a chance to meet a move consultant is about more than checking the volume and getting a price. Not only can they be really useful in guiding you through the moving process but this person represents the company you will entrust to be in your home and handle your prized possessions. They are a good indication of the service, standards and professionalism you will receive once you've booked and so can really help in making your decision if prices are similar.
If you are doing a video or self-survey:
Be careful to show or tell your mover about everything as you'll be responsible for the information you've provided. Any inaccuracies could cause delays or additional costs on move day, for example, if you provide an inaccurate list of items to be moved and the vehicle is too small they may have to make an extra trip or return to the depot to collect additional materials for packing.
9) Comparing your quotes
Comparing quotes can be tricky because every removal company has their own format and way of showing your costs, so here are our top tips on what to look for to give you a good chance of comparing like for like:
Before we start though, one BIG note...
ALWAYS GET A FORMAL QUOTE AND CONTRACT.

We can't stress this enough. When you're handing all your worldly possessions over to a company you need the protection provided by a quotation in writing that comes with a contract and the relating terms and conditions. Read them, make sure you understand them and agree with them and that if you're not happy with any of them that you get any agreed alterations in writing.

The British Association of Removers provide standard terms and conditions approved by the Trading Standards Institute to protect consumers so this is another great reason to look for the badge.
Compare based on your move criteria and what's important to you
What is most important to you? Are you deciding just on price or are there other factors to consider, for example, the move plan; handling of special items; knowledge and experience; additional services; insurance and accreditations? We'll come to these below in detail but having in mind a clear picture of what's important will help to compare.
Check all the quotes are like for like
Five main things to check:
Volume of items to be moved - Are they all the same? If one is quite far out it's strongly recommended to ask why, one might have included an area others missed (i.e. lofts, garden or sheds).
Transit time - part of this could be down to the method of shipment (see below) but part can be down to the shipping time selected and the route of sailing. Often slower sailings are available that are cheaper. If speed is important, check the door to door transit time.
Method of shipment - are you paying for your own exclusive container or sharing? Does this affect transit time at all?
Services - Are all the removals companies basing their prices on the same level of service? What packing is included? Is there a shuttle vehicle or outside elevator needed due to poor access? are they including any parking fees (if applicable) or other additional charges?
Additional Fees - Some destinations charge container inspection fees or other import charges, sometimes these are applicable for all customers and pre-payable, for others, containers are selected at random or costs may vary so the mover may exclude these and suggest you pay these locally. Make sure you're clear if these are included or excluded and that you've been given guidance on what to expect.
Call the removal company and let them know if you spot something they've done differently they'll either be able to explain the difference or correct their quote if they misunderstood your requirement and you didn't want something included.
This is where getting 3 quotes comes in handy because you can usually spot if someone is significantly out!
Compare the move schedules
Is the move planned over the same amount of days or are some all in one day while others taking two for example. Does one plan work better for you? If so let all the companies know that's the way you'd prefer to work so they can adjust prices if it changes anything.
Compare the quality
We talked before about how easy it is to portray a professional image but that this isn't always a guarantee of a reputable company. Like in your shortlisting process now is time to go back over Reviews, Accreditations and professional associations to get a feel for the quality of service.
Compare the price
However tempting it is no decision should be driven purely on price. Look for value for money based on what you can afford and what you're prepared to pay to meet your moving goals - are there additional safeguards, services or credibility that one mover has over another that adds value to you in terms of peace of mind and lower risk?
Cutting corners to get a cheaper price could result in:
Damage or Loss which means time-consuming claims process or worse, not getting your money back at all.
Stress during your move if something goes wrong and your company doesn't have the resources or experience to respond quickly.
..and don't forget to include insurance costs
When you do your financial comparison include the cost of insurance if this is a service you are going to accept. Typically insurance premiums are based on a % of the value of your belongings. Check the level of cover you are being offered - is it new for old? does it include pairs and sets, mechanical derangement or mould and mildew? Is there an excess?
All things being equal....
If you're happy that everyone is offering you the same level of service, the same level of quality and the same volume and rough price then I'm afraid there is no magic formula for making your decision and it will be down to your personal preference.
Who made you feel most comfortable dealing with the process so far? Who has given you the most confidence, who do you trust? The culture of a company will determine their processes and customer experience and your experience so far is a good indicator of what your experience will be like once you've booked, so, who do you want to work with?
A note on negotiating with removal companies: Don't be afraid to negotiate, if you've compared all of the above but your preferred mover is too expensive based on a like-for-like service from another mover.
10) International moving certifications and accreditations
Finding a reputable international removal company can be a challenge; with hundreds of companies listing themselves on the internet and many appearing to be professionals, it becomes impossible to vet every single one.
There are a couple of accreditations you can look for which will show you they've been pre-vetted already for your peace of mind!
FIDI FAIM
FIDI Accredited International Mover (FAIM) is the only quality management programme
specifically designed for international moving.
Holders of the qualification are independently audited periodically on over 200 areas of industry best practice that have been proven to reduce the risk of things going wrong including:
Operations - legal and safe with the right licenses, permits and compliance with data protection. It also checks the management of overseas partners.
Procedures - how the sales and move management process is run, clarity of contracts, communication and responsiveness.
Customer service - handling of complaints and claims, how many are received and customer feedback.
Vehicles - suitability, cleanliness, theft protection, tracking, licenses, fire protection & safety checks.
Qualified staff - the minimum level of experience and training
Warehouse/offices/facilities
Find out more about why you should use a FIDI FAIM international moving company.
BAR Overseas Moving Group

The British Association of Removers (BAR) is the UK's leading professional association for removals and storage companies.
All BAR member companies must:
Meet minimum quality standards, inspected annually
Adhere to a strict code of practice

Provide an Advance Payment Guarantee (APG) as a safety net so that in the unlikely event that we suffer financial failure before your move is completed that you have not lost any payment already made. You can view

Bournes APG certificate and details

or visit the

BAR advance payment guarantee page

to find out more, including the full terms and conditions of the scheme.

Provide independent dispute resolution.
When choosing your mover, look for the badge!
Find out more about why you should use a BAR overseas removal company.
11) International Removal company reviews
Just like when you go on holiday and check out Trip Advisor for reviews before booking, it's a great idea to check out previous customer experiences of your removal company. Whilst there isn't a section on Trip Advisor for movers here are some great places you will find reviews:
On your removal company's website (you can read ours on our international removals testimonials page)
ReferenceLine- The reviews website of the British Association of Removers
Google - just type in the company name and look for the 'google reviews' in the box on the right-hand side, or for star ratings under their listings.
Facebook - check out the 'reviews' tab on your movers Facebook page
Return to top
12) When and how to book your mover
When should you book International Removals?
Most people start to arrange quotes for removals around 2-3 months before you want your items packed and moved. If your move date is likely to be in peak periods like summer or school holidays it's advisable to start the process ASAP to get the best rates and avoid your preferred mover being booked up.
How to book once you've selected your quote:
Once you've chosen your mover, telephone them to book your moving dates. They'll usually ask you to return your signed contract (acceptance form) to secure your booking.
Booking if you don't have a move date:
If you don't know your move dates yet don't worry, let the removal company know your provisional or target dates and then finalise these once you know more.
Paying in advance for your move:
Most companies will ask you to pay in advance for your move, usually at least 7 days before your move is due to take place. This is a typical practice. If you are worried, make sure your mover is a member of the British Association of Removers who offer an advance payment guarantee to protect your money once you've paid.
Cancellation / Postponement Waivers:
Many companies offer a Cancellation or Postponement protection waiver which is a small fee that allows you to reserve the resources without losing your money if you have to change the dates later on, this is a great peace of mind if you're worried about your completion date slipping but want to be sure the moving company will have availability for you.
About Us
Bournes is a FIDI FAIM top performer, offering a full range of international removals and storage services from locations throughout Sussex, Kent and London to anywhere in the world.
Find out more about our International Removals Services.
Read our Blog
Read lots more useful tips and information to help you plan for your move.
LEARN MORE
Resources
A range of useful resources to help guide you through the process, every step of the way
LEARN MORE